Vehicle is one of the biggest investments and it should be properly taken care of. For car repairs and maintenance service in Hampton Park, you can trust the car mechanics at Buraq Automotive. With a vast knowledge on all domestic and foreign vehicles, we can provide professional car service to our esteemed customers across Hampton Park and the surrounding suburbs at the most competitive prices.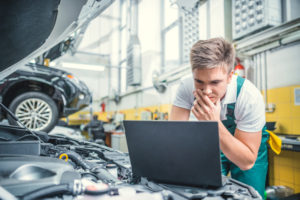 We Can Help You With:
Car Repairs & Logbook Service Hampton Park:
If you want to give your vehicle a longer life, it is important to strictly follow the manufacturer recommended service intervals. We have factory-trained car mechanics who can perform logbook service on all vehicle models and get your book stamped with all essential information being filled.
Engine Rebuild Hampton Park:
Does your vehicle's engine need a helping hand? With our engine rebuild and reconditioning service, you can get the best from your engine. Our car mechanics can handle any type of vehicle engine, from passenger cars and vans to trucks and other commercial vehicles.
Brake & Clutch Repairs Hampton Park:
Broken or failing brake and clutch systems can put you and other road users at risk. If you need help with diagnosing and resolving the brake problems, look no further. We are equipped to provide brake & clutch repairs and replacement in the shortest time possible.
Car Exhaust Repairs Hampton Park:
A poorly functioning exhaust system can make your vehicle less efficient. To identify the problem early and prevent costly damage from occurring, you can rely on our car mechanics for car exhaust repairs.
Aircon Regas & Repairs Hampton Park:
Car manufacturers recommend that your vehicle's A/C unit should be recharged with gas annually to keep it running efficiently. We provide aircon repairs and aircon regas service for almost all models and help you drive cool in hot weather.
If you have a question about the services offered by Buraq Automotive auto repair shop, feel free to call our experienced team on 03 9792 9803.