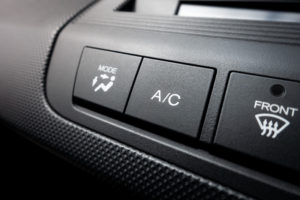 Your vehicle's air conditioning system not only keeps you cool in hot summer but also clears wet, foggy windows on colder days. If you feel that your car's air conditioning unit is not cooling down or not blowing cold air at all, it might be the time for aircon repairs or regas. If you are based in Dandenong South, look no further than Buraq Automative for air conditioning repairs and regas service. With the latest diagnostic equipment and immense training under our belts, we are able to deliver reliable A/C service for you. We have invested in the latest air conditioning repair technologies that help us stay ahead of the game.
Car Aircon – Regas:
Eventually, your car A/C unit loses its efficiency due to clogged filters, worn out seals or refrigerant leaks. Even the high-end vehicles would lose around 10% of refrigerant gas annually. Instead of waiting for your air conditioning unit to break down, it is better to regas it annually. Aircon regassing involves emptying the refrigerant gas from the A/C, testing for leakages and then re-filling and pressurising the unit.  Our certified and trained mechanics can provide aircon regas for all vehicles, vans, cars, trucks and motor homes.
Other Air Conditioning Problems:
At Buraq Automotive, we can troubleshoot any problem with your A/C unit and get it back-up and running in the shortest time possible. Some of the most common car A/C problems are
Blocked or clogged condenser
Broken condenser
Leaking refrigerant
Bad compressor
Faulty cooling fans
Electrical issues
If you have any of these problems with your car air conditioning unit or it has not been serviced in the last 12 months, bring in your car to Buraq Automotive for aircon repairs. We have a thorough understanding of air conditioning units in vehicles of all makes and models, so we can have the faults diagnosed and fixed in no time.
Do you have any other air conditioning problem than the listed ones? Give us a call on 03 9792 9803 and schedule an appointment today. We would be happy to take a look and fix it right away.