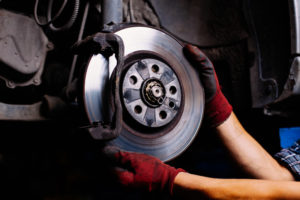 Is your brake failing on you? Looking for brake repairs in Dandenong South? If so, bring in your car to Buraq Automotive. No matter the vehicle you drive, we can provide the first-class brake repairs at the most competitive prices and let you drive along the Melbourne roads without any fear. In addition to brake repairs, our car mechanics are also trained to provide clutch repairs on vehicles of all makes and models.
Brake Repairs Dandenong South:
If you notice grinding sound, pulsating brake, spongy pedal or your car displays a warning sign, it is important to get your vehicle's brake system inspected immediately. When you bring in your car to Buraq Automotive, we will inspect your brake discs and pads to determine the scope of wear and tear. If we notice any abrasion, we will carry out brake repair or replacement depending on the condition of your brake system.
Clutch Repairs Dandenong South:
A vehicle's clutch system is made up of various components, including the clutch disk, pressure plate, friction plate and much more. While a clutch is designed to last longer, it can wear down eventually. If you notice a burning smell, spongy feel in the clutch pedal, strange clutch noises or difficulty while shifting into gear, it is obvious that your clutch system needs attention. Utilising the most advanced diagnostic procedures and state of the art equipment, our certified technicians will accurately fix any issue with your clutch system.
Call Us Now For An Appointment!
Buraq Automotive ensures that we provide the best and the most rewarding car service to you. We go above and beyond to make the entire process as enjoyable and stress-free as possible for you. Our team of auto mechanics has immense technical expertise and can solve any automotive issues that you have been dealing with your vehicle. So, the next time when you need brake or clutch repairs in Dandenong South, call us on 03 9792 9803. We are here to help you.