Buraq Automotive, one of the best auto repair shops in Melbourne, has a team of skilled, experienced and trained car mechanics who have been delivering reliable car service for vehicle owners across Eumemmerring and the surrounding suburbs. Whether your vehicle requires a specific car repair or routine maintenance, we can do anything possible to ensure your smooth ride.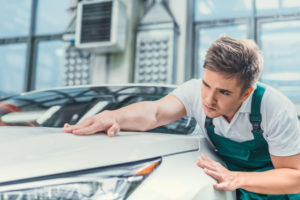 We Can Help You With:
Car Repairs & Logbook Service Eumemmerring:
To maintain the statutory warranty of your vehicle, up keep its integrity and preserve its value, it is important to get logbook service from an accredited auto repair shop. Our car mechanics are factory trained and certified to perform logbook service and car repairs on all domestic and foreign vehicles.
Engine Rebuild Eumemmerring:
At Buraq Automotive, we have the expertise and experience to recondition and rebuild all petrol and diesel engines. Your engine rebuild project can be tailored to your individual budget and requirements.
Brake & Clutch Repairs Eumemmerring:
Feel any drag when applying the brakes? Or hear any strange noise when changing gears? Why not call us and arrange for brake & clutch repairs? We will inspect every part of your brake and clutch system and perform necessary repairs on any make and model.
Car Exhaust Repairs Eumemmerring:
If you notice strange, loud noise coming from your vehicle, it is essential to get your exhaust system inspected on a consistent basis. We offer a full line of car exhaust repairs that ensure the safety of your vehicle, passengers as well as the environment.
Aircon Regas & Repairs Eumemmerring:
Your air conditioning system could wear over time but with routine maintenance, you can maintain the comfortable temperature inside your car cabin. Buraq Automotive offers quality aircon regas and repairs at the most competitive prices.
If you want your vehicle to perform like a brand new one, give us a call on 03 9792 9803. When you choose Buraq Automotive for your car service needs, we ensure that you won't be disappointed.