Servicing your vehicle regularly is a significant part of being a car owner. As you depend on it to travel from one place to another, you must have your vehicle inspected and repaired on a regular basis. If you are based in Doveton, you can count on Buraq Automotive for car repairs and maintenance. With a team of experienced car mechanics, we have been proudly serving our customers across Doveton with their car service needs.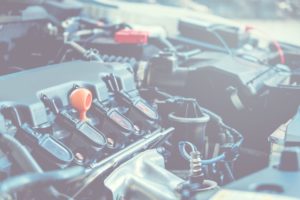 We Can Help You With:
Car Repairs & Logbook Service Doveton:
The best way to maintain the statutory warranty of your vehicle is to have logbook service as insisted by the manufacturer. Regardless of your vehicle's make and model, we will perform car repairs and maintenance service to the highest standard.
Engine Rebuild Doveton:
At Buraq Automotive, we can recondition and engine rebuild all diesel and petrol engines, including car, caravans and light commercial vehicles. Let's give your car's engine a second life.
Brake & Clutch Repairs Doveton:
Brakes and clutch are pretty much the most important safety components on your car. If you notice that these parts in your vehicle are not performing in the way they used to be, you can bring in your vehicle to us for clutch and brake repairs.
Car Exhaust Repairs Doveton:
Not only your exhaust system helps reducing noise and emission of harmful smoke, but also improves the performance of your vehicle significantly. The expert team at Buraq Automotive performs car exhaust repair to ensure that your vehicle is running quieter, smoother and cleaner.
Aircon Regas & Repairs Doveton:
Is your vehicle's air conditioning unit not blowing cool air? Why not have one of our specialists to check it? We will inspect your car's air conditioning unit and carry out aircon regas or regas accordingly.
If you need any of the above mentioned automotive services, give Buraq Automotive a call on 03 9792 9803.